Westmount High School


Class of 1975


Not a member?
JOIN HERE
Find and click on your name.

MISSING CLASSMATES
Know the email address of a missing Classmate? Click here to contact them!
JOINED CLASSMATES
Percentage of Joined Classmates: 62.4%


| | | |
| --- | --- | --- |
| A: | 123 | Joined |
| B: | 74 | Not Joined |
WHERE WE LIVE
Who lives where - click links below to find out.

4 live in California
2 live in Colorado
2 live in Connecticut
2 live in Florida
1 lives in Illinois
1 lives in Maine
1 lives in Maryland
3 live in Massachusetts
2 live in New Jersey
2 live in Washington
8 live in Alberta
6 live in British Columbia
1 lives in New Brunswick
1 lives in Nova Scotia
38 live in Ontario
37 live in Quebec
1 lives in Yukon Territory
1 lives in France
1 lives in Hungary
1 lives in Indonesia
1 lives in Poland
1 lives in Spain
1 lives in United Kingdom
72 location unknown




Show Classmates on map
UPCOMING BIRTHDAYS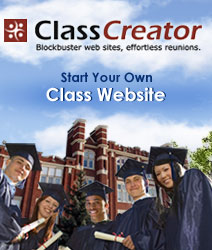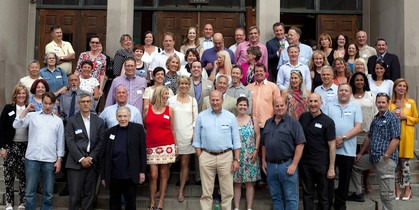 From May 29-31, 2015,
90 students and teachers came together...
we talked, laughed, hugged, ate, sang and partied...we reminisced and we reconnected...and we went home with smiles on our faces and joy in our hearts.
Click here to see the full photo gallery
Click here to view the reunion slideshow.
---
If you have not yet registered on this website, click on 'Classmate Profiles' , find your name and create your personal profile and login.
For full information read the 'First Time Visitors' page (left side menu) to learn more.
ANNOUNCEMENTS
•

Joe 'Joey' Asch - WHS'75 ; November 21, 1957- October 9, 2018

It is with great sadness that we share the news of the untimely death of our fellow classmate Joey Asch. We will remember Joey's brilliant mind, warm smile and passionate engagement with the world around him. Our deepest condolences go out to his family and friends.

A memorial service will be held at the Dartmouth Outing Club, 10 Hilton Field Road, Hanover, New Hampshire, 03755, on Saturday, October 13, from 12 p.m. 3 p.m. You can view the full obituary here

You can also share your memories with classmates here in our Facebook group:

•

On October 25, 2015 our dear classmate Heather Black represented our class at the WHS graduation ceremonies to present the Class of '75 - 40 Year Anniversary gift. Thanks to the great generosity of so many classmates, a total donation of $40,181 was presented to the school...and met with a standing ovation from the assembled crowd of students and their families.

•

"If you build it, they will come...."

To the 90 students and teachers who joined us this past weekend in Montreal… thank you for making this weekend an experience we will all cherish for years to come. For 48 hours, we left our real lives behind and 40 years just melted away. It was your joy, your enthusiasm, your camaraderie, and your youthful spirits that truly made the weekend the homerun that it was!

To those who were unable to join us… you were missed, and you can be sure that someone was asking about you!

While we continue to bask in the glow of this magical weekend, we wanted to bring you up to speed on a few important points:

PHOTOS OF THE WEEKEND

can be viewed by clicking on this link:

WHSREUNION 2015.shutterfly.com

which will also be published on the website and Facebook Group page. You can share your own photos on the site or download any images you'd like (you will need to create a free Shutterfly account). You can also share your photos with the group either in the

website's photo gallery

or on our

Facebook Group page

. (If you are sharing photos on Facebook, put sharing settings to 'Public' so that even classmates not your FB friends can view.) We are still looking for a video of the Murray Park sing-along so if you have it please share!!! Finally, the WHS slideshow projected at the reunion can be

viewed here

.

THE WEBSITE & FACEBOOK GROUP will remain active as a way for us to communicate with each other, stay in touch and share photos and memories. We encourage you to keep your contact info current in your website profile so that you can be reached in the future.

CONTACT INFORMATION will not be shared out of respect for individuals' privacy, however you can send a private message to any classmate registered on the website via their profile page. (If you have not joined the website, it is not too late to do so)

Thank you for all your expressions of appreciation…but the truth is that the smiles on all your faces all weekend are all the thanks we need!

With much love,

Antony , Cheryl , Dave , John , Maurice , Ronda & Tami

•

How to get the most out of the website:

Since most email providers use spam filters, please add the email address: noreply@classcreator.net (in addition to westmounthigh1975@gmail.com) on your list of Approved Senders, Safe Senders or Contacts. This process, known as 'whitelisting', will ensure you receive important notifications from our web site, or from other classmates. The technique for whitelisting varies by email program. If you are not sure how to do it, consult this comprehensive guide and apply it to the email addresses above. Stop and take a moment to whitelist noreply@classcreator.net right now, and ensure you stay connected! (Class Creator is the system that helps us operate our web site. Be assured that all emails sent from noreply@classcreator.net are valid — you will not receive spam email.)

Click on the 'Notify Me' tab in the MEMBER FUNCTIONS menu and customize who, what and when you want to hear updates about.

Complete your profile and add some recent photos…let your classmates know what you've been up to all this time. You may be surprised who will reach out to you!

Check out the great snapshots posted in the photo galleries by your fellow alums…then scan and share some of your own pics that have been gathering dust in albums somewhere.

Bookmark the website in your browser and check in regularly. Visit the 'What's New' feed on the site to get a quick overview of all of your classmates' activity on the site and add your comments to the conversation.

If you're a regular Facebook user, you may prefer to check in to the website through Facebook. Simply click on 'Class Connection' in the MEMBER FUNCTIONS menu and link to your Facebook account. You will have access to all the website features directly from the Class Connection Facebook page. Then add the page to your favorites on Facebook and you can easily check the 'What's New' feed whenever you check your Facebook feed.