Westmount High School


Class of 1975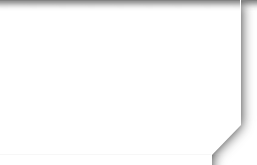 What's New


Not a member?
JOIN HERE
Find and click on your name.

Thrilled you are able to make it! I look forward to seeing you again
Posted on: May 02, 2015 at 4:35 PM
Hi Sally (Sarah?)! Great that you are coming!! Look forward to catching up after so many years.
Oh Jennifer! You will be missed! I hope that your concussion is on the mend.
Posted on: Jan 27, 2015 at 3:23 PM
MAL!!!!
Posted on: Jan 31, 2015 at 8:51 AM
Your absence will be deeply felt! Posted on: Jan 26, 2015 at 12:33 AM
Steve Lyons lived across the street from me, on Grosvenor. When we were in kindergarten, his mother used to walk us home from school.
One day, Steve and I "ran away". We made it to the old Westmount train station, which is where his father took the train to work daily. We quickly grew bored and made our way home, where we were met with anxious parents and a couple of police cars.
Our great adventure led to us being kept home from school the next day. At age five, this was a punishment. Who knew that a few years later we would feel very different about missing class!
RIP Steve.