Westmount High School


Class of 1975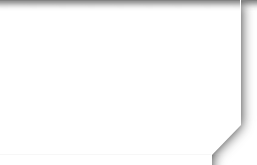 Archived Emails
April 3, 2020: On Monday, our 45 Year Reunion committee met up via Zoom and made the difficult, but unanimous decision to immediately postpone our reunion until the current health crisis has passed. Read more...
March 15, 2020: COVID-19 CONCERNS...Like you, we have been watching the situation concerning COVID-19 evolve from day to day. Read more...
February 29, 2020: THE COUNTDOWN TO THE WHS 45 YEAR REUNION HAS BEGUN...We are now just 3 months away from kicking off another amazing WHS reunion, May 29-31, 2020, and the pace of preparations is picking up! Read more...
February 11, 2020: THE CLASS OF '75 CONTINUES WITH ITS GENEROSITY...After a tremendous fundraising effort in 2015 , we wish to support Westmount High School again in 2020. Read more...
January 14, 2020: A GREAT KICK-OFF TO OUR 2020 CELEBRATIONS...We are stoked to report that over 50 of you you have already expressed your interest in attending the 2020 Reunion and about 20 have already registered! Read more...
December 6, 2019: IT'S OFFICIAL...WHS 45 Year Reunion May 29-31, 2020! Register now! We may have been silent, but we have been very busy making arrangements for another epic homecoming reunion weekend for the Class of '75 and friends, to mark our 45 Year Anniversary! Read more...
June 29, 2019: YES IT IS HAPPENING! We are now just 11 months away from our 45 Year Reunion, which will take place May 29-31, 2020 so make sure to mark your calendars. Read more...
November 28, 2018: Plans are underway for a 45th Reunion for the Westmount High School Class of 1975. Our 40th was such a gas gas gas , we wanted to return to Montreal in 2020 for another celebration. Read more...