Westmount High School


Class of 1975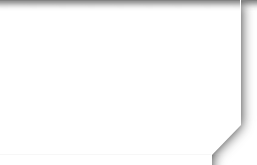 June 29 2019
Hello again fellow WHS'75 alumni…and Happy Canada Day (or 4th of July) to you all.
YES IT IS HAPPENING! We are now just 11 months away from our 45 Year Reunion, which will take place May 29-31, 2020 so make sure to mark your calendars.
Here is a taste of the preliminary agenda for the weekend:
Friday, May 29th: Welcome cocktail (downtown or Old Montreal) followed by a free evening. Plan dinner at your leisure with friends or family.
Saturday May 30th: A day of activities in and around Westmount to choose from. Morning guided walking tours followed by mid-day visit to Westmount High and then afternoon picnic and activities in Westmount Park. And of course, PARTY TIME Saturday evening…bring your dancing shoes and get ready to channel the 70's!!!
Sunday May 31st: Farewell brunch
Look for our emails with more details to come or follow us on our website www.westmounthigh1975.com or on Facebook https://www.facebook.com/groups/WHS1975/ .
Our big job now remains tracking down fellow grads. Many thanks to all those who have already responded with information or leads. Our preferred method of contact is email, but we will also reach out via snail-mail if that is the only lead we have. See the updated lists below.
EMAIL ADDRESS UNCONFIRMED:
If your name is on this list, please let us know that your email address is still good and you are receiving our communications!
Caron Nightingale
Frank Crooks
Helen Scarlat
Janet Barry Smith
Joyce Tarbet
Ken McCallum
Lisa Collins Bodie-Slaughter
Pamela Markland
NO KNOWN EMAIL ADDRESS:
If you have any contact info for any of the following individuals, please let us know or ask them to contact us at westmounthigh1975@gmail.com or www.westmounthigh1975.com
Heather Astle
Francois Belleau
Lynne Bradley
Stephen Buckle
John Burgess (redhead)
Andre Caron
Harry Charlton
Barbara Darling
Gary Dobson
Charlie Ewing
Maureen Gerald
Carl Hamilton
Jennifer Jones
V. Konieczko
Freida Kuczmarski
Karen Laport
Jennifer Lee
Andree Levie
Michael Lewis
Scott Mackenzie
Keith McKenna
Keith Meadowcroft
Kathleen Moyer
Maureen Moyer
Leslie Nemerever
Nancy Robinson
Lynn Scott
Eva Topko
Mike Vivian
Asako Yoshida
Anita Dunn (Faculty)
Liliane Jakimiec (Faculty)
Howard Phillips (Faculty)
B. Rhodes (Faculty)
Rhonda Ross (Faculty)
Jeanette Sharma (Faculty)
Sylvia Wyjad (Faculty)
Looking forward to seeing you all in 2020!

The G12 Reunion Committee
Gawa Atif, Heather Black, John S. Burgess, Tami (Wiseman)Cartman, Ronda Diamond, Shelley Kerman, Antony Kovic, Jon Levy, David Mallory, Cheryl Polansky, David Ronald, Maurice Samuels