Westmount High School


Class of 1975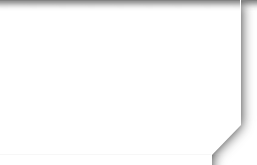 February 29, 2020
The countdown to the WHS 45 Year Reunion has begun!
Dear Friends,
We are now just 3 months away from kicking off another amazing WHS reunion, May 29-31, 2020, and the pace of preparations is picking up!
A full weekend of activities awaits us with plenty of opportunities to catch up, hang out, reconnect...and, of course, party like it's 1975! For full details and agenda, click here to visit the reunion web page.
If you have not yet done so, now is the time to register for all activities so that we can plan accordingly!
Still sitting on the fence? Check out this video for a reminder and preview of the great times that await us!
Can't attend but would still like to participate in some way? Check out our fundraising initiative in support of our alma mater.
If you have any questions, please don't hesitate to reach out.
Looking forward to seeing you all,
Gawa , Heather, Tami, Ronda, Shelley, John , Antony, Cheryl, Dave , Jon , Maurice and David
PS: Below is a list of classmates for whom we're still missing validated email contact info. If you know how to reach any of them, please pass this email on and ask them to contact us at WestmountHigh1975@gmail.com
Heather Astle
Francois Belleau
Lynne Bradley
Stephen Buckle
John Burgess (redhead)
Andre Caron
Harry Charlton
Frank Crooks
Barbara Darling
Charlie Ewing
Maureen Gerald
Carl Hamilton
Jennifer Jones
V. Konieczko
Freida Kuczmarski
Karen Laport
Jennifer Lee
Andree Levie
Michael Lewis
Scott Mackenzie
Pamela Markland
Ken McCallum
Keith McKenna
Keith Meadowcroft
Kathleen Moyer
Maureen Moyer
Leslie Nemerever
Caron Nightingale
Nancy Robinson
Lynn Scott
Joyce Tarbet
Eva Topko
Mike Vivian
Asako Yoshida
Anita Dunn (Faculty)
Liliane Jakimiec (Faculty)
Howard Phillips (Faculty)
Barbara Rhodes (Faculty)
Rhonda Ross (Faculty)
Jeanette Sharma (Faculty)
Sylvia Wyjad (Faculty)