Westmount High School


Class of 1975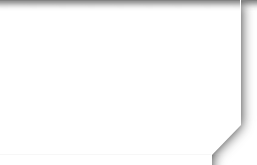 December 6 2019
IT'S OFFICIAL...WHS 45 Year Reunion May 29-31, 2020! Register now!
Hello again fellow WHS alumni,
We may have been silent, but we have been very busy making arrangements for another epic homecoming reunion weekend for the Class of '75 and friends, to mark our 45 Year Anniversary!
Venues are booked...deposits are paid...and we're shining up our dancing shoes...so come join us for another memorable weekend in Montreal, May 29-31, 2020 !
PLEASE TAKE A MOMENT TO CLICK HERE TO CONFIRM THAT THIS EMAIL HAS REACHED YOU.
Friday, May 29; from 5:30-8:00pm : Wine & cheese welcome reception at Galerie LeRoyer in Old Montreal hosted by the 2020 Reunion Committee. Drop in to meet and greet before heading off to your own dinner plans.
Saturday, May 30; 10:00am-noon : Guided walking tour of our old neighbourhoods in Westmount...ending at Westmount High.
Saturday, May 30; 12-1pm : Westmount High School visit! Tours and presentation from current students and faculty.
Saturday, May 30; 1-4pm : Enjoy an afternoon in Westmount Park while sharing in the annual Westmount Family Day festivities. Food will be available for purchase...or bring your own picnic. Then head off for a nap and a primp to prepare for the evening's big event!
Saturday, May 30; 7:00pm-??? : 45th Reunion Buffet Dinner & Dance Party at L'Ambroisie in now trendy St-Henri...let's get it on! Tickets are $125 and include a buffet dinner and 2 drinks.
Sunday, May 31; 10am-noon : 'Au revoir' Montreal bagel brunch. Final hugs and laughs...Location TBC.
Saturday evening will be the main pre-paid ticketed event @$125 per person. Friday evening reception is no charge. All other food and beverages will be pay-as-you-play. However, in order to assist us with our planning, please click here to register your attendance for each event of the weekend.
A group hotel rate has been negotiated for this weekend at the Intercontinental Hotel. Click on this link for full details.
Be sure to receive all our updates by adding our new email address, westmounthigh1975@gmail.com , to your contacts or approved senders list...and don't forget to forward this email to, or send us info on anyone you know on the MIA list below.
Looking forward to seeing you all in 2020!
The 2020 Reunion Committee,
Gawa Atif, Heather Black, John S. Burgess, Tami (Wiseman)Cartman, Ronda Diamond, Shelley Kerman, Antony Kovic, Jon Levy, David Mallory, Cheryl Polansky, David Ronald, Maurice Samuels
NO CONFIRMED EMAIL ADDRESS:
Heather Astle
Janet Barry Smith
Francois Belleau
Lynne Bradley
Stephen Buckle
John Burgess (redhead)
Andre Caron
Harry Charlton
Lisa Collins Bodie-Slaughter
Frank Crooks
Barbara Darling
Gary Dobson
Charlie Ewing
Maureen Gerald
Carl Hamilton
Jennifer Jones
V. Konieczko
Freida Kuczmarski
Karen Laport
Jennifer Lee
Andree Levie
Michael Lewis
Scott Mackenzie
Pamela Markland
Ken McCallum
Keith McKenna
Keith Meadowcroft
Kathleen Moyer
Maureen Moyer
Leslie Nemerever
Caron Nightingale
Nancy Robinson
Helen Scarlat
Lynn Scott
Joyce Tarbet
Eva Topko
Mike Vivian
Asako Yoshida
Anita Dunn (Faculty)
Liliane Jakimiec (Faculty)
Howard Phillips (Faculty)
B. Rhodes (Faculty)
Rhonda Ross (Faculty)
Jeanette Sharma (Faculty)
Sylvia Wyjad (Faculty)