Westmount High School


Class of 1975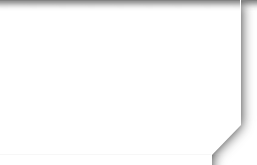 April 3, 2020
Dear friends,
We hope that you and yours are in good health and coping well during these challenging and stressful times. 45+ years ago we might have been thrilled to have had an extended school break imposed, but today's reality is entirely different.
On Monday, our 45 Year Reunion committee met up via Zoom and made the difficult, but unanimous decision to immediately postpone our reunion until the current health crisis has passed. WE WILL REUNITE !!!
All tickets purchased will be automatically refunded to you over the next few days via the original method of payment. (E-transfers will likely be refunded by cheque.) Any hotel reservations you may have made at the InterContinental Hotel are cancellable with no penalty and we hope that any flight reservations you have will be as well. Proposed postponement dates will be discussed once the situation becomes more stable…and you will be the first ones to know!
Although we are hopeful that restrictions may be eased by the end of May, we know that everyone's priorities will be focused on reconnecting with and supporting families and loved ones. So for now, with our Westmount High family, we hope to find some other fun ways to connect virtually as we weather this extended 'snow day' together! Stay tuned for more news on this subject.
Thank you all so much for your ongoing enthusiasm and encouragement. Stay safe, stay healthy. We will be back!
Yours in confinement and solidarity,
Tami, Jon, Gawa, Maurice,
Heather, Antony, David (Ron), Dave(Mal),
John (Burg), Ronda, Shelley, Cheryl