Westmount High School


Class of 1975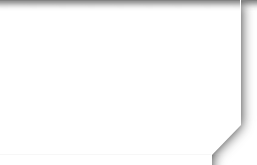 Email - Nov 28 2018
Hello dear alumni and friends,
Plans are underway for a 45th Reunion for the Westmount High School Class of 1975. Our 40th was such a gas gas gas , we wanted to return to Montreal in 2020 for another celebration.
Here are the details;
Location: Westmount, Quebec
Dates: May 29, 30 and 31st, 2020
New website : www.westmounthigh1975.com (please bookmark)
New e-mail: westmounthigh1975@gmail.com (please update your address book)
Activities are still being considered but we hope to have or allow for informal gatherings Friday and Sunday with a main event or two on Saturday May 30th. More news to be communicated soon.
We, the organization team, would like to hear your level of interest in this event and if there are aspects of a reunion you would like us to consider. Here is a survey link for those purposes .
http://www.westmounthigh1975.com/2020_reunion_survey.htm
In addition we want to make sure we contact and encourage all 1975 Alumni and teachers so your help in spreading the word is needed. Please use the accompanying link to see names of our grads we need help to contact.
http://www.westmounthigh1975.com/class_classmates_missing.cfm
Thank-you in advance for your responses and we extend our best wishes to you.
Signed,
Gawa Atif, Heather Black, John S. Burgess, Tami Cartman( Wiseman ), Ronda Diamond, Shelley Kerman, Antony Kovic, Jon Levy, David Mallory, Cheryl Polansky, David Ronald, Maurice Samuels